Falcon Desert International
Falcon Desert International is a contracting, services and logistics company that provides world class solutions to Kuwait and the Middle East.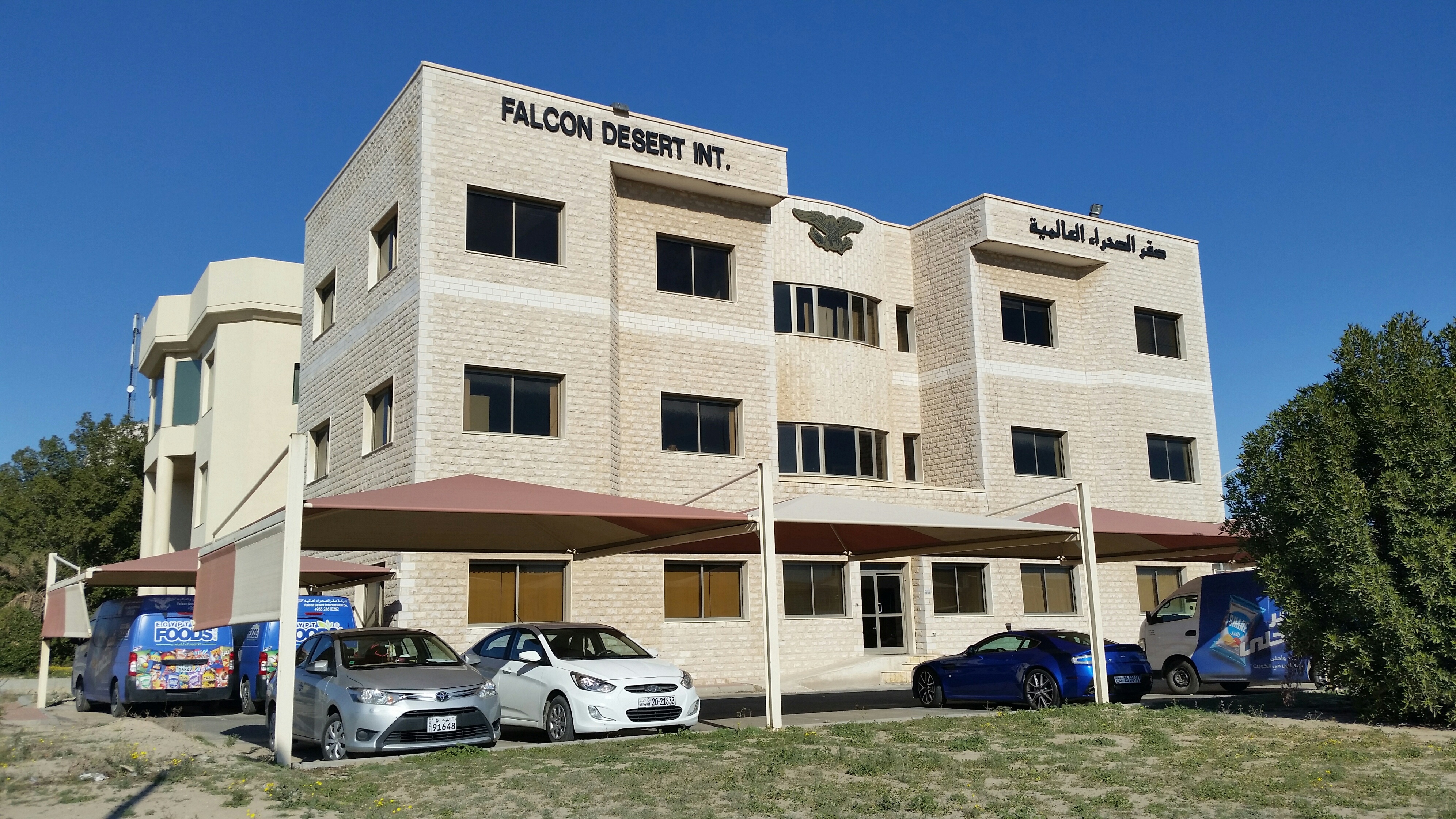 FDI is a Kuwaiti business conglomerate focused on innovation, dedicated to customer satisfaction, and committed to providing cost effective solutions while maintaining the highest standards and quality.
Falcon Desert International (FDI) is a Kuwaiti company established in 1992.
Our goal is to establish long term relationships with our customers through personal service, commitment and quality.
Our vision is to continue playing a key role in the development, safety and future of the State of Kuwait, and the middle east by providing cost effective, world class solutions and products.
We continually seek groundbreaking opportunities to employ revolutionary products and services, maximizing emerging technologies and innovations, to ensure our customers success and satisfaction.
Helping build and secure the future, today
Under the guidance and leadership of our Executive Chairman, the business is led by our President. All activities fall within one of 3 divisions in Falcon Desert International: contracting and services, Logistics and freight forwarding, and Foods. This diversity allows us to be at the forefront of systems integration, emerging technology, and tailored solutions. Each division is led by its own manager and has its own team. Each division reports to the President who reports directly to the Chairman.
Contracting and services division includes the following branches: defense and security, healthcare, training, consultation and project management, oil and gas, power and energy, construction, and general trading.
The logistics and freight forwarding division conducts all aspects required for door-to-door service with a unique understanding in middle east policies and customs clearance requirements. Our logistics section also includes life-support capabilities such as prefabricated structures, tents, power and light, and storage.
Our food division branches include our own storage and delivery.
Additional cross-border functional teams and associates facilitate our operations throughout the GCC. Our marketing and research staff play an integral part for all divisions.
Falcon Desert International recognizes the key to our success is the skills and dedication of our employees. In a market that is so dynamic, and ever-changing, our depth, flexibility and historical performance allows us to attract top talent, and we are proud of every member in our FDI family.